Connecting with you
Welcome to 2021's second edition of the customer online magazine. You can find former issues in the links above.
In this issue we take a look at the amazing statistics behind our tree population, share our most recent Community Star winners and much more.

Click on a heading below or scroll through the page to read the updates.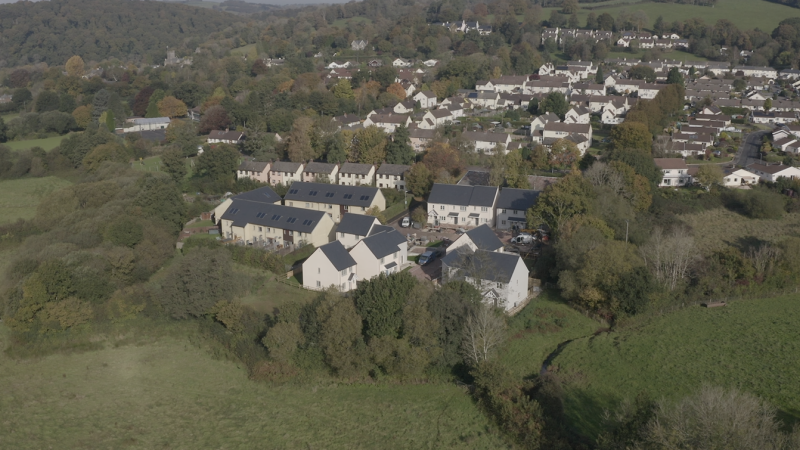 2.5 min read
Our trees remove 5.6 tonnes of airborne pollution and 274 tonnes of carbon from the air each year
We became the first housing association in England to carry out the research in 2018 as we assessed the benefits of our urban forest to the environment and we have once again joined forces with specialist company Treeconomics.
LiveWest became the first housing association in England to carry out the research in 2018 as we assessed the benefits of our urban forest to the environment.
We have once again joined forces with specialist company Treeconomics to tap into a software system called i-Tree, developed by the United States Forest Service and supported by the Forestry Commission, to calculate the benefits their trees provide.
The latest research found that LiveWest's tree stock has risen from 28,000 to over 36,000, supporting our environmental strategy to enhance our green spaces and improve our environmental footprint.
Our Estate Services Technical Manager Rob Scholefield, who manages the tree stock and worked with Treeconomics on the report, said: "We'll be using the i-tree figures as part of our environmental reporting going forward.
"Since the last report we've recorded over 8,000 more trees, through more robust surveying processes and on newly acquired land and properties - so the benefits continue to grow.
"We want to make sure that our trees are well managed into the future, benefitting residents and ensuring that our homes remain attractive, desirable places to live.
"Having all of this positive information about the benefits of our tree stock will help us to manage our urban forest going forward to ensure that it continues to provide maximum benefits to communities.
"Trees can sometimes be viewed as a nuisance, but this report clearly shows how valuable they are – an asset rather than a liability.
"Trees and green space also provide many other benefits – cooling estates in summer, encouraging wildlife into urban areas, and providing space for recreation and education opportunities.
"Research has also shown that social housing residents with higher tree cover near their homes reported higher mental wellbeing scores than residents with negligible green space nearby."
With 136 different species of trees across our geography, figures revealed that the replacement value of LiveWest's tree stock is now £20 million and the value of the amenity we provide is over £220 million.
Research also found that the trees removed 5.6 tonnes of airborne pollution and 274 tonnes of carbon from the air each year.
Elsewhere it was discovered that LiveWest's trees absorb over half of the carbon emitted from its 370 repairs' vans.
The project valued the 7,600 tonnes of carbon stored by our trees at £1.9 million.
LiveWest's trees also prevent nearly 10,000 cubic metres of storm water going down the drain – an annual benefit valued at £28,000.
We to build 6,000 new homes over the next five years and will £2billion into the region over the next 10 years.
The protection and improvement of green spaces across our geography and fabric first approach to building is part of our drive to build thriving communities.
Rob added: "We value our green spaces and want to ensure that our customers get the best out of them.
"Covid has really highlighted the importance of local outdoor space. As the weather improves, our green areas become increasingly used and can become a focal point for community activity."
Follow our green campaign #LiveWestCGFT on Twitter.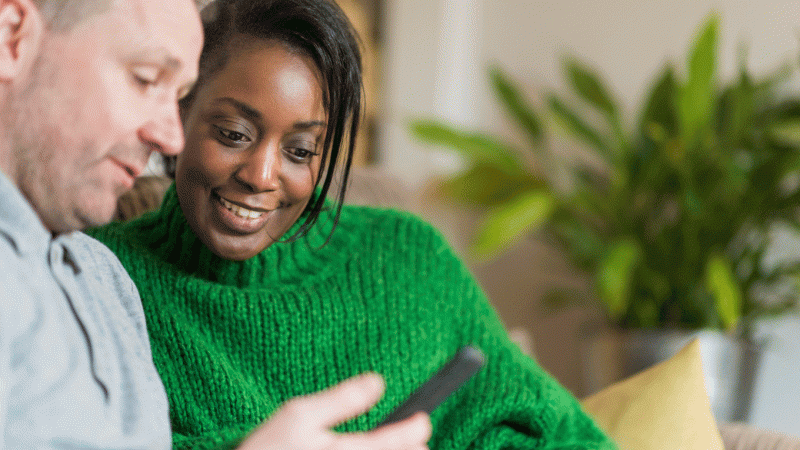 1 min read
Your feedback matters to us
Your feedback matters to us. Whether that is a compliment or a complaint, we use your feedback to improve our services and focus on what matters most to you. Our latest complaints report is available on the website and provides information on how we're performing and how we're using your feedback.
Click here to view the report.
Did you know that LiveWest is a member of the Housing Ombudsman Service? The Housing Ombudsman is a free and impartial service set up to investigate complaints made by customers about their housing provider. LiveWest is a member of the Housing Ombudsman Scheme. This means that you can ask the Housing Ombudsman for advice and support at any time including accessing their website which has lots of useful information. You can also ask the Housing Ombudsman to carry out a formal review of how we have handled your complaint once we have concluded our investigations.
The Housing Ombudsman publishes the outcome of their formal complaint reviews on their website. The reviews are published three months after the decision date. We are also planning to publish any Housing Ombudsman complaint decisions on our website.
If you have any feedback on our services or would like to give us a compliment, please complete a feedback form.
Join us
We're recruiting
Find out what jobs are available and what it's like to work at LiveWest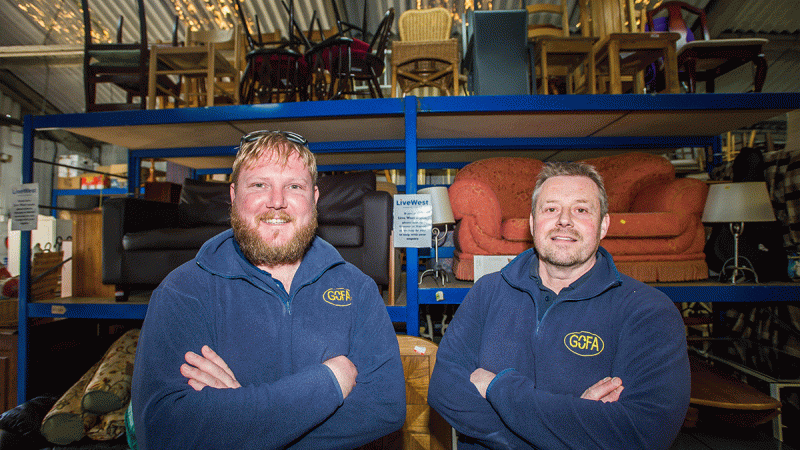 3.5 min read
Celebrating our latest Community Stars winners
With government restrictions remaining in place, the importance of community continues to be put into sharp focus as individuals and groups go to extraordinary lengths to support their neighbourhoods.
Our Community Stars competition was launched earlier this year to celebrate unsung heroes across the region.
The awards were designed to recognise extraordinary acts of kindness and steps being taken to improve our customers' lives.
Our InFocus group has judged the second set of quarterly awards and announced three winners in the individual section and two in the group category.
Carolyn Boyce was selected as one of the individual winners after working tirelessly to serve various community around mid-Cornwall through the Remake: Cornwall community fridge projects in Par and Holmbush.
Despite being classed in the medically vulnerable group during the pandemic, Joe Moorat has played a key part in the Greenland Residents' Association.
From signposting people to outside agencies to providing support for vulnerable families, Joe has maintained the green spaces in his community while agencies were unable to deliver their usual services.
Our third individual winner is Cornwall-based Sue Medcalf who has been recognised for her litter picking activities that have seen her take over from her mum who was known as the 'Litterlady of Lanner'.
In the group section, Penzance-based Gofa Furniture have secured one of two winning prizes.
The not-for-profit charity recycles unwanted household/garage items and distributes then into the wider community. Gofa also supports the environment by reducing what is taken to landfill sites and educates people about recycling.
The second winner in the group section is Avonmouth Projects Group who run a number of community events throughout the year. One of these was Santa Tours, an event that took place over Christmas which saw Santa and his team of volunteers walk over 20 miles handing out 1,500 selection boxes to children in Avonmouth, Lawrence, Weston, Sea Mills, Coombe Dingle, Stoke Bishop and Shirehampton.
Leanda Flower, Community Investment Manager for LiveWest, said: "The Community Stars awards recognise acts of kindness and community spirit and demonstrate the lengths these fantastic people go to in order to support others.
"We want to hear more of these stories, and we are encouraging people to continue to nominate their community hero for our next set of awards in September."
To nominate yourself or someone else for the Community Stars awards,  click here.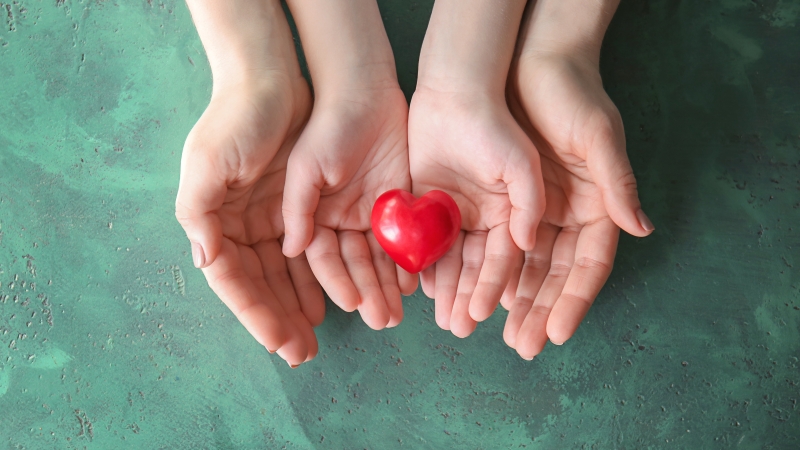 2 min read
Helping the safety and welfare of our customers with the 'Don't Walk On By' campaign
The safety and welfare of our customers are our number one priority and we take our safeguarding responsibilities extremely seriously.
Safeguarding means protecting a person's right to live in safety and free from abuse and neglect.
Working together with residents, colleagues and other agencies, we aim to safeguard residents and prevent and stop both the risks and experience abuse or neglect can create.
Our 'Don't Walk On By' campaign is designed to ensure that all our colleagues raise any concerns they identify in a working day.
Our focus is on helping and supporting our customers and we have fostered a workforce with professional curiosity and the ability to ask questions when our customers are clearly in need of support.
LiveWest has put a system in place where we can immediately report any concerns we have to our corporate safeguarding lead, Mel Thomson.
All of our colleagues in the field have an app on their electrical devices which ensures that any concerns are entered into the system and picked up straight away.
We then quickly assess the risk and put measures in place if we feel we can support the customer. Nine times out of 10, we are able to intervene to help resolve issues without having to flag the concern to outside agencies.
We are in a privileged position as a social landlord to be able to have conversations with our customers and help them in all aspects of their lives.
Mel Thomson, Safeguarding Lead for LiveWest, said: "Everybody has the right to be safe no matter who they are or what their circumstances.
"We are all responsible for the safety of children, young people and vulnerable adults. We must ensure that we are doing all we can to protect those most vulnerable. 
"We are empowering our workforce to ask questions and to raise any concerns immediately.
"We can explore how we can support our customer to achieve a positive outcome. It might be working collaboratively with other agencies, but more often than not, we are able to provide the appropriate support.
"I often have conversations with Housing Officers or our Tenancy Sustainment team about referrals and we put measures and support in place to help the customer overcome any issues they are experiencing."
Our website has information on how we keep our customers safe and useful resources and links.
Ask for Ani is a government-supported scheme to help victims of domestic abuse.
The Bright Sky app helps people find domestic abuse services.
LiveWest: Creating Greener Futures Together
How to be more environmentally friendly this Summer
From how to clean more efficiently to green gardening tips, take a look at our green advice section to help you.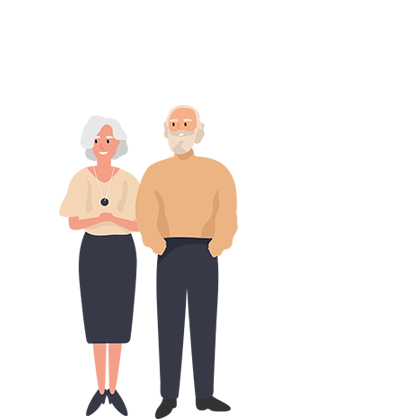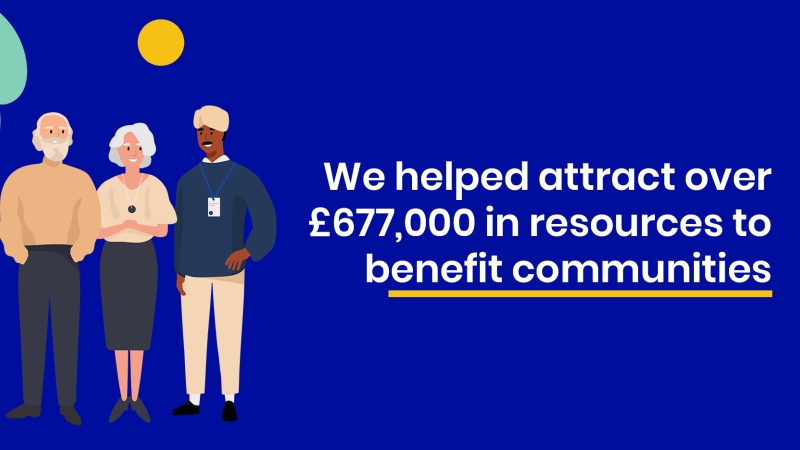 1 min read
Community Investment in the last year
During the last year we have:
• Put 115 community plans in place (43 NIF's & 72 NIF lite)
• Engaged with over 1,300 of our customers
• Worked with 648 community partners
• Helped lever in/attract over £677 000 in resources to benefit communities
Click read more to find out more about our Community Investment Offer.
It has become abundantly clear from the coronavirus (Covid-19) pandemic and its longer-term impact, that communities must be at the heart of recovery and with the upsurge in community spirit we work to harness this.
Our Community Connectors use their skills and experience to inspire, and work with you to find creative solutions and bring about positive action.
We listen to you
We make things happen
We work in partnership
We use our funding
Our vision of a strong community is:
A sustainable community
Somewhere you love to live
Where there are opportunities for you to thrive
Where we work in partnership
Click here to find out more about our Community Investment offer.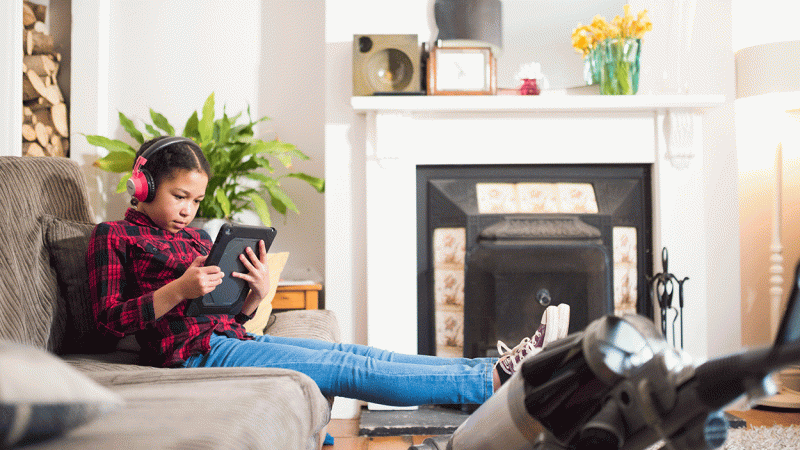 1 min read
Contents insurance
Following the controlled detonation of a World War II bomb in Exeter which caused widespread damage, it's come to light that some of our customers do not have contents insurance.
Contents insurance is designed to help protect your possessions. No matter how careful you are, there's always a risk that your belongings could be broken, damaged or stolen so home contents insurance can help provide peace of mind. It's a good idea to consider what a home contents insurance policy would need to cover, in order to help you make an informed decision.
We have teamed up with Thistle Tenant Risks, and Ageas Insurance Limited who provide the My Home Contents Insurance Scheme, a specialist Tenants Contents Insurance policy. The My Home Contents Insurance Scheme can offer you insurance for the contents of your home including cover for items such as furniture, carpets, curtains, clothes, bedding, electrical items, pictures and ornaments. To find out more, please call Thistle on 0345 450 7288.
LiveWest provide buildings insurance if we are the freeholder of a building or we are employed as the manager or managing agent for a building.
​
Solve an issue
Use our property help tool to get quick answers to your problems.
×
We recommend searching using three or four words that best describe your issue, as this will help us match an answer for you e.g. damp and condensation or boiler not working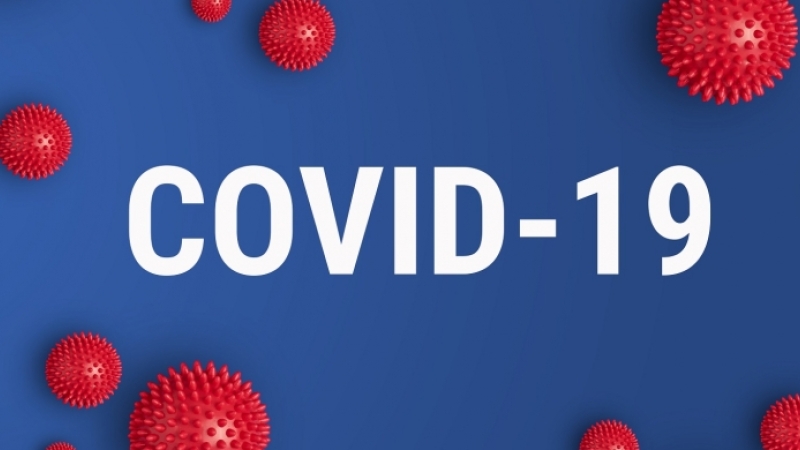 3 min read
Our services coronavirus update - 15 June
We wanted to take this opportunity to keep you up to date with our services as we await the next government updates. Our customers and colleague's safety remain our top priority.
Across much of LiveWest we are already operating our full service offer.
From 17th May community activities resumed outside with risk assessments in place and adherence to the 30 people rule. We were pleased that all customer home visits and scheme visits resumed to normal where appropriate and despite the change in Government pathway from 21st June all communal spaces and facilities on schemes have started to re-open with risk assessments in place, if needed.
Thankyou once again for your continued patience throughout this time.
We have been working hard on our backlog of repairs and wanted to thank you for your continued understanding. We appreciate you have waited a long time and we are still prioritising emergency health and safety repairs.
Our kitchen and bathroom installation programme has commenced in areas where we have now been able to complete the backlog of our repairs. As and when the repairs backlog is down to a manageable level we will start to commence installations in these areas over the coming months.
You can view all the latest Coronavirus related updates for our customers by clicking here.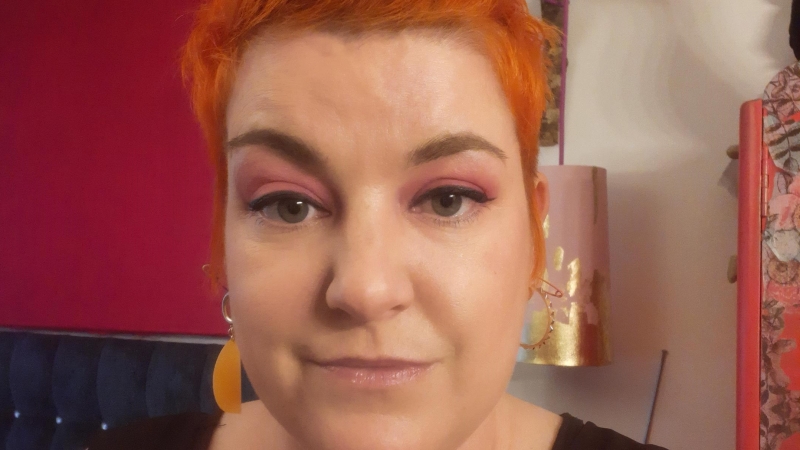 2.5 min read
Virtual training courses to help you find your North star
Find Your North Star is a virtual course offered by LiveWest consisting of five modules of self-discovery which enables someone to realise their potential and identify a path into employment they may not have even thought about. Read more to see how it helped Emily.
Emily is 38 and has been a resident with LiveWest for over 6 years. Emily has caring responsibilities and wanted to find part time work to fit around her caring role. Emily has qualifications in Art and is extremely creative and felt she may not be able to find part time work using her artistic skills and talents.
Emily said: 'I spotted an ad for find your North Star whilst scrolling through Facebook and was intrigued so sent an email, in no time at all Yvonne rang me to discuss the details and I was signed up. I had no idea at the time just how useful this course would be.'
'I have always had tonnes of ideas as to what my dream career would be but had no idea where to start.'
'This course helped me explore my own skills and talents, build my self-esteem and explore the huge amount of options out there that I didn't know existed.'
'Find your North Star has done exactly that, with Yvonne's vast knowledge and personal tailored approach I have finally started to realise my own potential, I now have a clear path, the resources and confidence to begin the journey of making my dreams a reality. '
'Can't recommend this course enough, if you are feeling a bit lost this course will help you find your way.'
Find Your North Star is designed to help people realise who they really are, provide focus in challenging times and support to building your future. Find Your North Star will help you to understand what makes you unique, identify what motivates you and what you are passionate about, explore what type of work excites you and why, understand how your past has shaped you and to how to build your future and build your self-confidence.
Yvonne Harding, Community Training and Employment Development Worker at LiveWest said: 'Find Your North Star allows you to identify what makes you unique, what inspires you. To explore what skills and talents you already have and how they fit into the world of work.'
'This course together with Navigate My Way helps people realise they are not starting at zero, everyone has natural skills and talents, many of which employers are crying out for'
'All learners complete LiveWest's COMPASS, a digital evidence-based tool for supporting an individual's journey; measuring their progress over a period of time.'
COMPASS assesses their strengths against the following areas; housing, health, social skills, personal development, finances, employability and learning. COMPASS can then be used by individuals to set key goals for themselves, which LiveWest can support them to achieve.
To find out more about Find Your North Star or Navigate My Way please e-mail Yvonne.harding@livewest.co.uk or ring and speak to Yvonne on 07870372189.